Apparel I've made, either for myself or others. Welcome to my closet!
Flannel PJ Pants
My first attempt at something wearable.
Maxi Skirt
An easy knit maxi skirt with elastic waistband.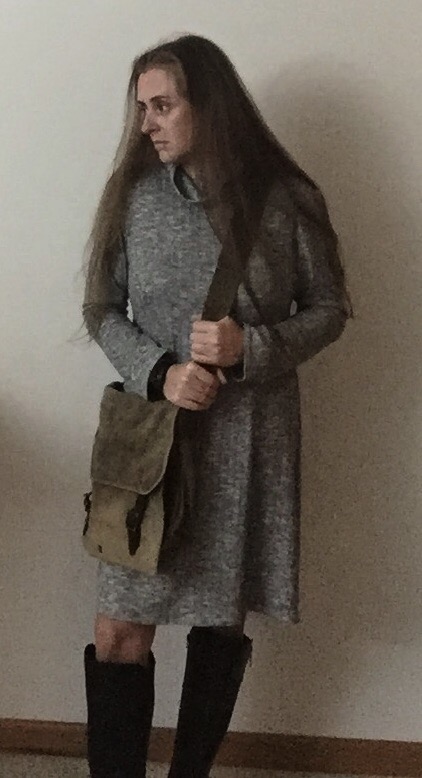 Cowl Neck Knit Dress
The first dress I made, in a heather gray rib knit.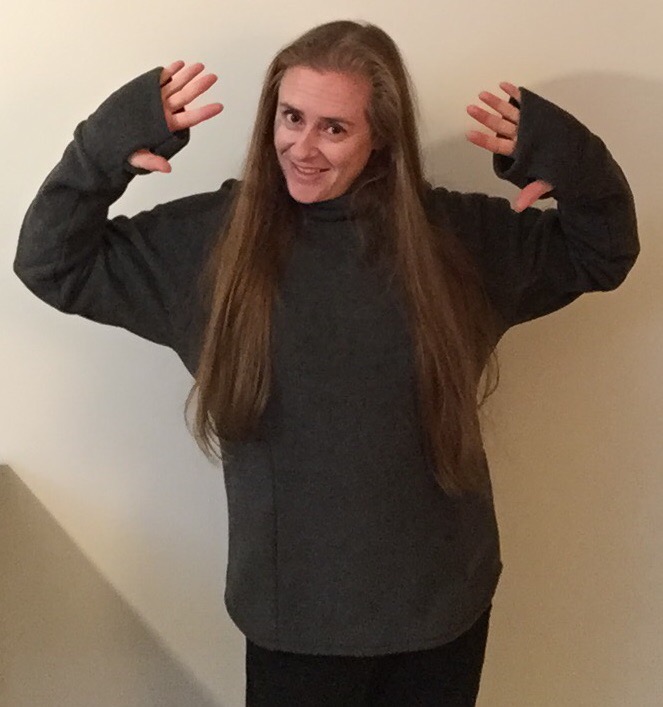 Fleece Sweatshirt
I figured out how to add thumbholes...
Zip Camo Fleece Jacket
First jacket I made in camo and black fleece, complete with separating zipper and thumbholes.
Cardigan
Light cardigan in black rib knit
Zip Jacket
Another zip up jacket in athletic sport knit.
Cowl Neck Top
Same pattern as the cowl neck knit dress, just the shirt version.
Fitted Hoodie
Fitted hoodie with contrast color blocks
Half Zip Pullover
Sweatshirt fleece pullover with zip neck
Jacket
Collared, lined jacket in faux suede.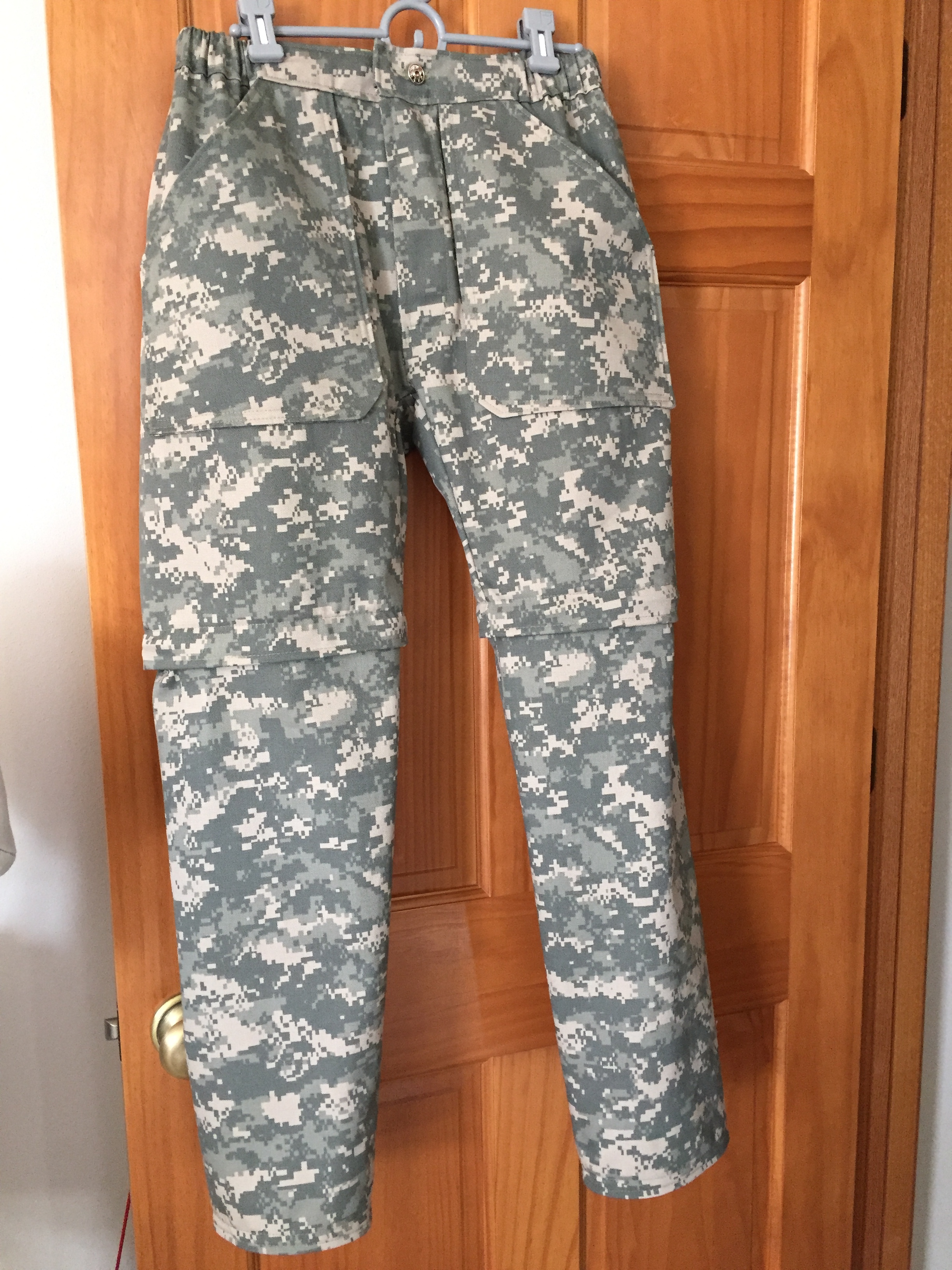 Zip Off Pants
Pants have a partial elastic waist, zip fly and the legs zip off into shorts
Zip Off Pants
When you unzip the legs, they become shorts!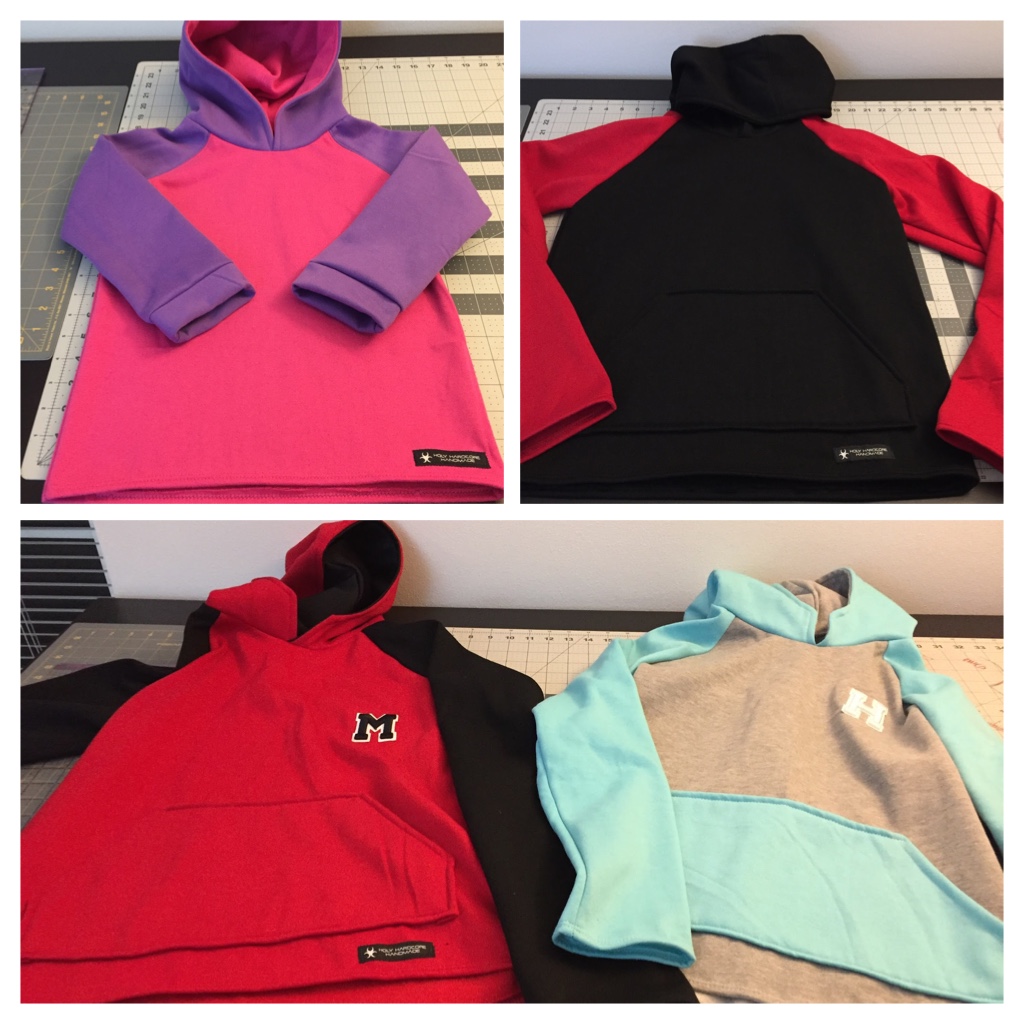 Hoodies
Various color block hoodies
Brocade Jacket
Inspired by Indian culture, a brocade long jacket that didn't fit.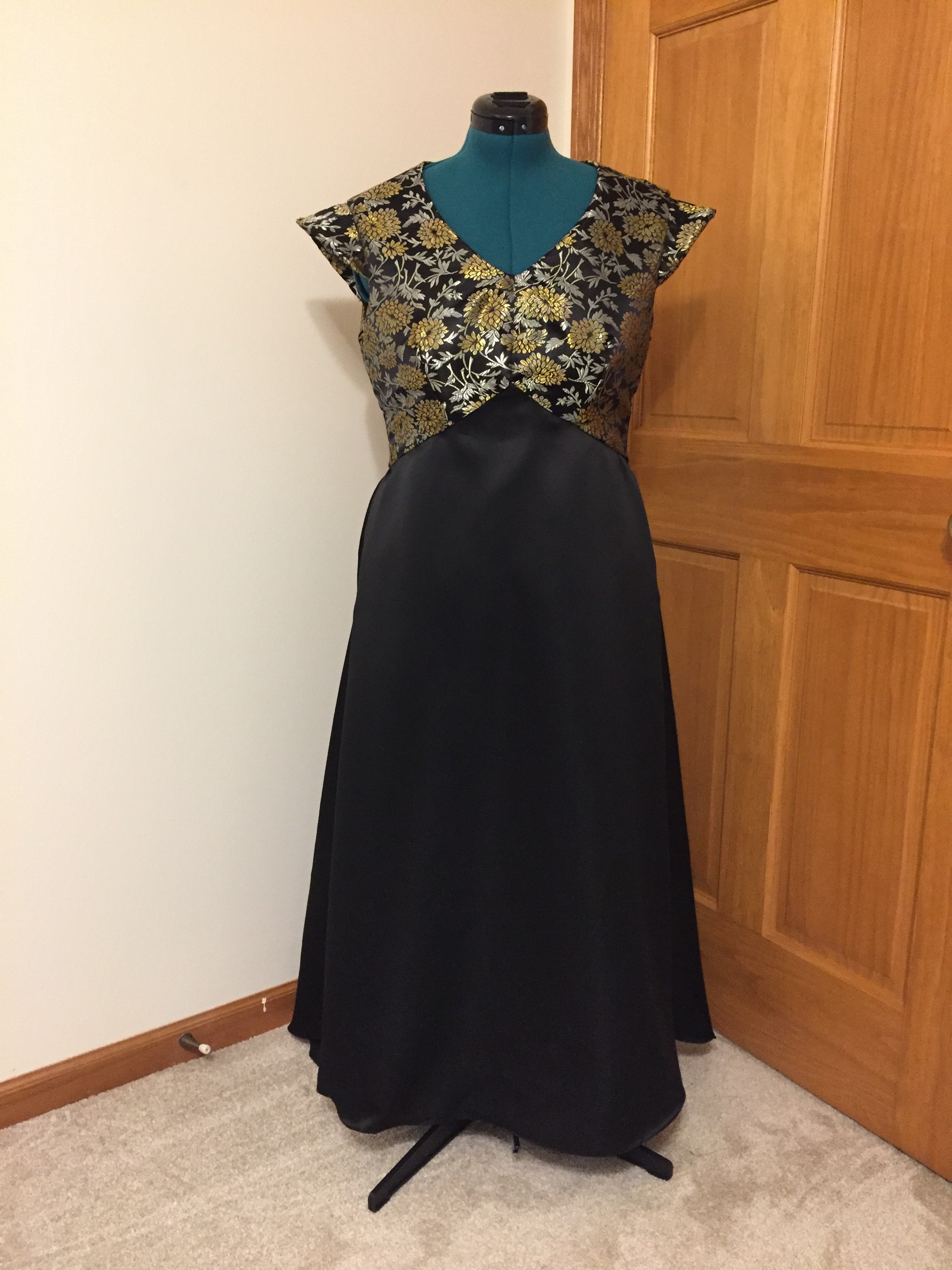 Sansa Stark-ish Dress
A possible Halloween costume for 2017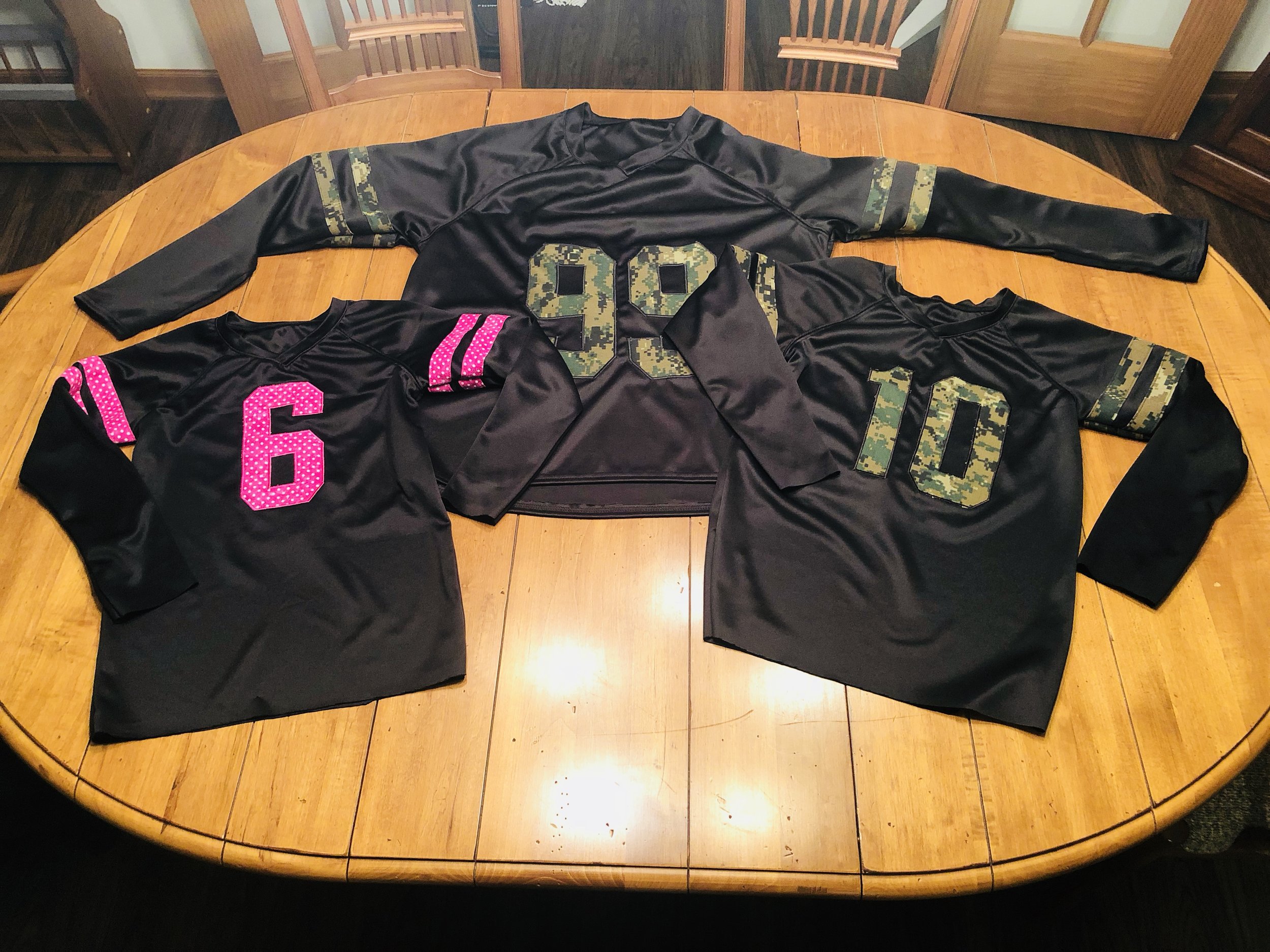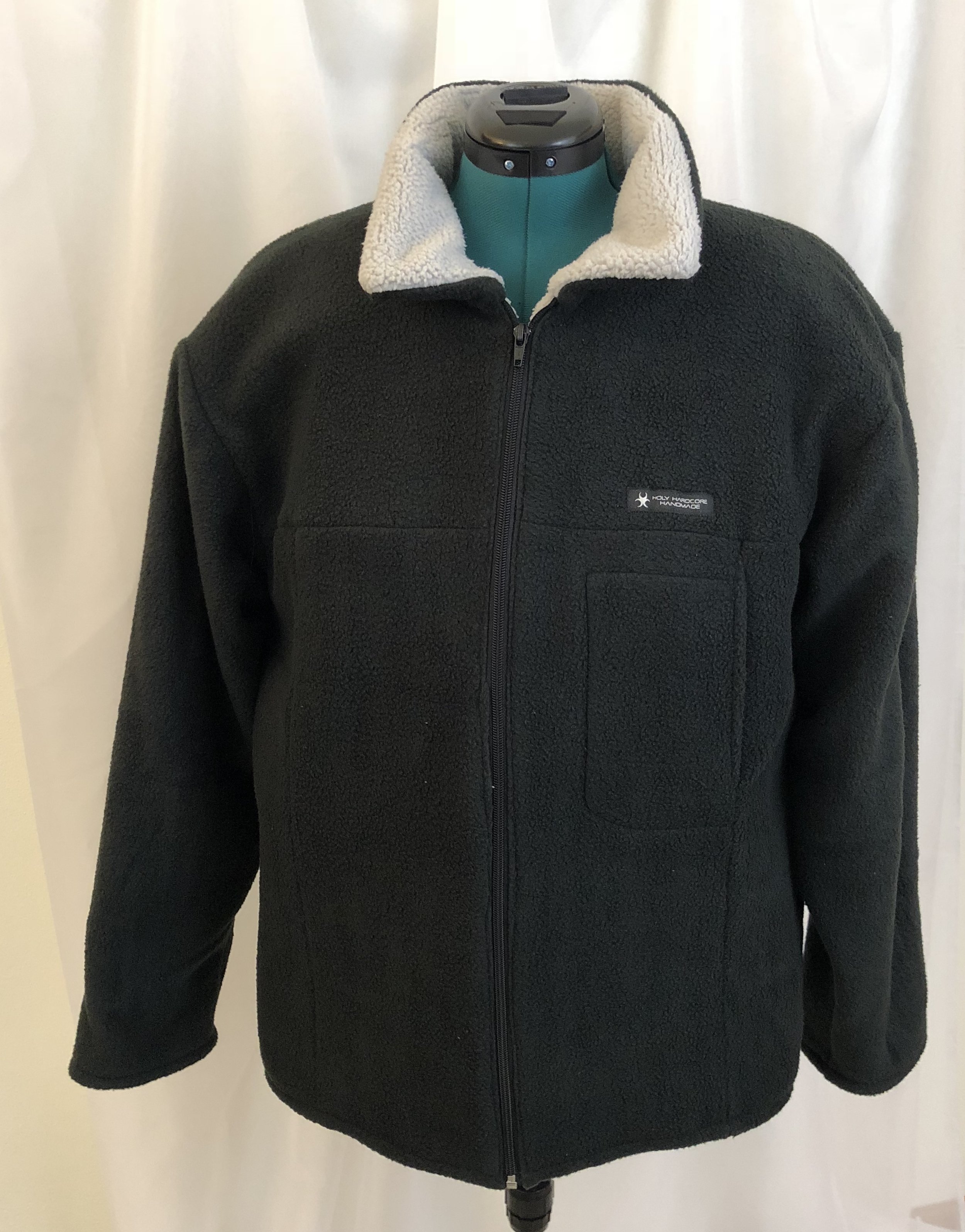 Denim Jacket
Complete with Megadeth patch on the back…